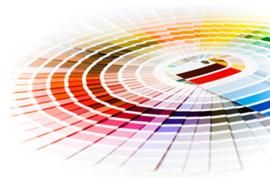 Since our humble beginnings our mission is to provide incredible personalized service. As the world has evolved and changed so has our business. We offer a wide array of products and services, from all forms of communications including graphic design, printing, large format graphics, mailing services, fulfillment, packaging design through product insertion, warehousing and logistics. Our team of professionals can handle every aspect from the beginning of the thought process through the actual product shipment. It is common for our customers to view us as a critical partner in their value stream. Located in New England brings us very close to major populations within the Northeast and in turn saves on freight costs.
To place an order or get help with a new project, enter our online Customer Service Center. To download useful software and find helpful information, search our Resources & Support area. To learn more about us, browse through our Company Information section.
An easy-to-use pull down menu, search engine, and link to our contact form appear on each page. Also, feel free to consult the site map at any time if you're having trouble locating a particular item. At AP Navitus, we help our clients gain Direction for Success!
AP Navitus of Rumford, Rhode Island
AP Navitus Great Ideas
If you're in a leadership position or hoping to be one day, try implementing humor into more of your interactions. Even if you're not the funniest person in the world, you may discover a witty side that's able to put people at ease and make people chuckle.
---